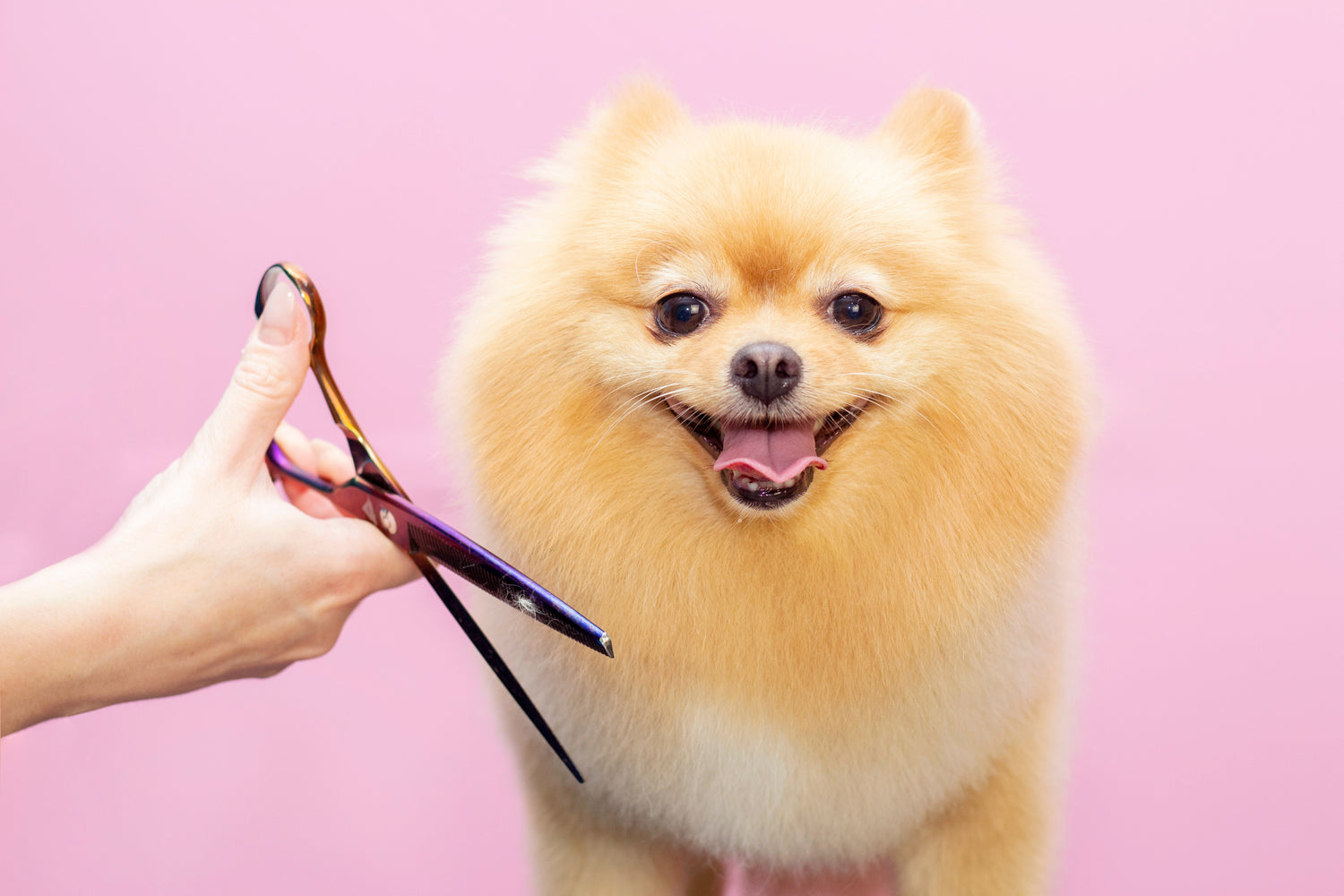 Our Brand
On a bustling street that runs through the heart of Singapore, there is a cosy little store fringed in a pretty, pastel pink, and tucked in between a row of shophouses. Every so often, a pup or a kitty would pop by with their pawrents and leave, a couple of hours later, smelling like a dream and looking like a diva. Welcome to Dollhouse Pets, a vision brought to life by Award-Winning and Experienced Pet Stylists back in 2010! We're a haven that is perfect, cosy and beautiful; a life-sized dollhouse where all cuddly guests come to be loved and pampered.
​
Not only do we want to be there for your pets at every stage of their lives, we would also love to accompany you on your journey as pet parents. From monthly grooming sessions and fun-filled staycations for your pets to helping you on your search for the perfect furry companion and having a casual chat about your pet's diet, we provide an all-rounded service for both you and your furry friend!
​
At Dollhouse Pets, our mandate is to provide love and care for your companion. As pet parents ourselves, we understand how important it is for our pets to be entrusted in the right hands. This is why we offer a range of customised services, and ensure that only grooming products and equipment of the highest quality are used right here at our facility.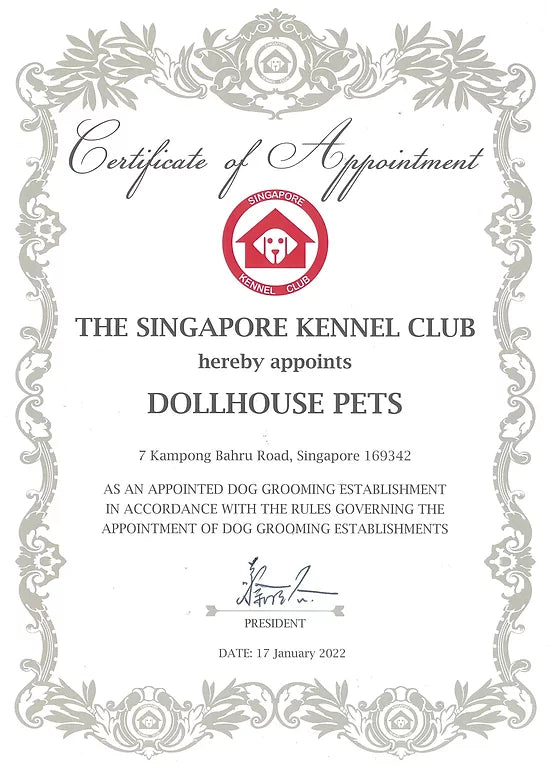 A Service You Can Trust
Accredited Grooming Establishment
We are a Singapore Kennel Club Appointed Grooming Establishment with over 18 years of experience in making your pets look and feel their best.
Our Professional Services will keep your pets looking spiffy and healthy. Not only are we well versed in the knowledge of pet care, we treat your pets like our own.
Parasite Control

We understand that it is every loving owner's priority to keep their furry companions parasite-free. These pesky organisms have proved time and time again to be an annoyance to pets in Singapore due to our country's tropical climate. When exposed to an environment with other pets around such as during grooming sessions, our pets are especially vulnerable to contracting parasites.

​

To avoid this problem, we are very strict with the sanitation of our shop. Every inch of our 2000-square-foot premise is routinely fogged by a professional pest control company to get rid of any and all parasites to ensure the safety of our guests.

​

​We are proud to say that we keep our store very clean and free of pests or any nasty odours to ensure that all guests would have a pleasant experience with every visit!

Hygiene & Sanitation

Our store and all its equipment are sanitised on a routine basis. The air and the surface of the all 3 storeys are sterilised with four functions of 99% HEPA Type Filtration, Advanced UV Nano Photocatalytic-oxidation, Mica Corona Discharge and Electron Spray Ionisation which eliminate airborne germs, allergens, chemicals, unpleasant odour and even surface-bound contaminants to ensure optimum indoor air quality.

​

We're pretty pleased to say that Dollhouse Pets smells as dandy as a bunch of flowers!