Spa & Treatments
Indulge in our spa treatment services for deep coat cleansing, skin ailments and even nourishing treatments for smoother, manageable coats. Prices start at $40 onwards.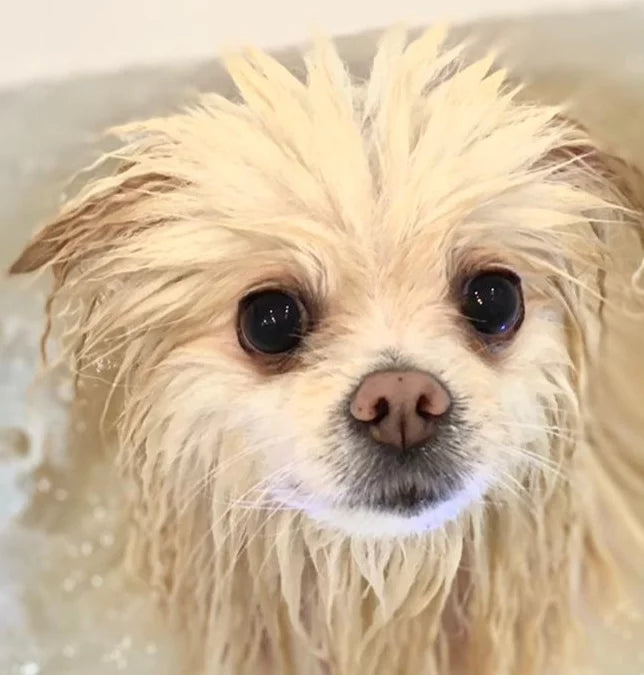 NANO-BUBBLE SPA
Introducing our newest spa treatment, the Nano-Bubble Pet Spa! This is a deep-cleansing treatment that releases trillions of nano-sized bubbles into your pet's bathwater, turning it milky-coloured. Just a 20-minute soak would be more than enough for these tiny nano-bubbles to reach deep into your pet's pores to effectively lift away all the dirt and grime!
Key features:
Deep-Cleansing
Chemical-Free
Achieves supple skin & lustrous fur
Combats Skin Problems
Supports wound healing & reduces scars
Relieves Sensitive Skin
Stimulates the immune system
Kills Bacteria
Improves serotonin levels to help relax the mind and body for anxiety and stress relief
Suitable for both dogs and cats!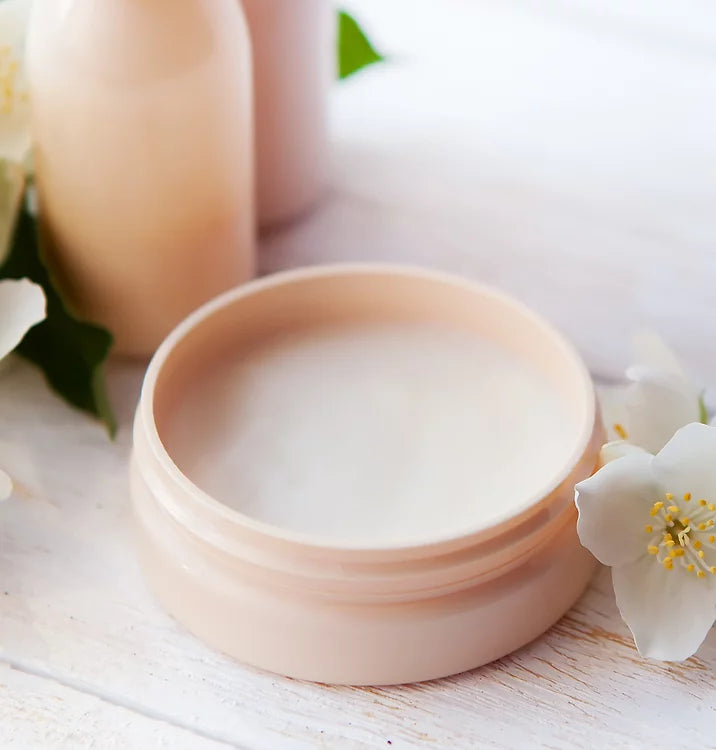 COLLAGEN TREATMENT
Perfect for boosting your pet's skin and coat health, our Collagen treatment helps to repair and strengthen your pet's fur and skin for a softer and shinier coat. For best results, we recommend repeated treatments.
Key features:
Hypo-irritant formula. Mild on the skin with plant-derived cleansing ingredients
Rinses quickly and easily
Effective in removing foul odours and dirt
Placenta extract for healthy skin and coat
Provides glossy and smooth hair with silk protein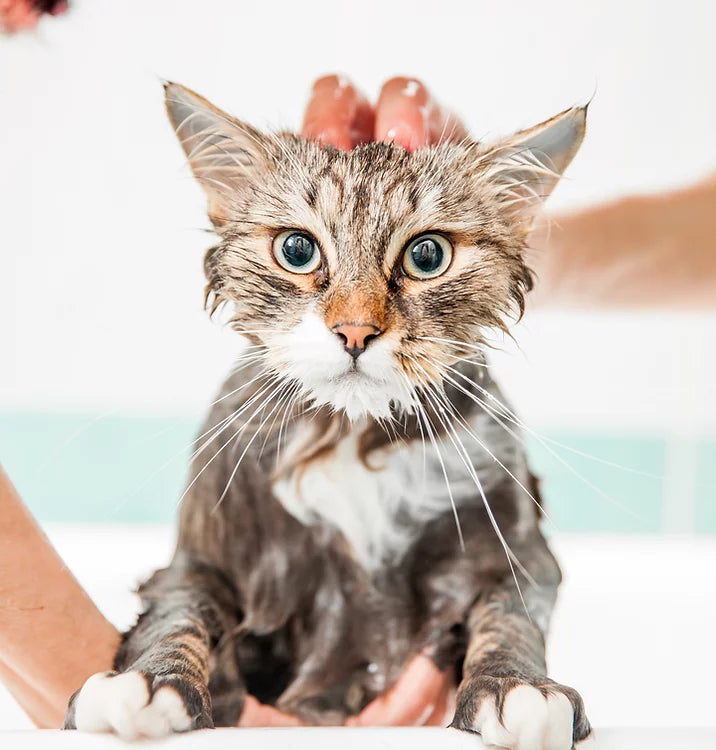 OZONE SPA
We bring to you the latest in spa therapy with our Ozone Spa bath, a spa that combines three of nature's elements: heat, water and air. As one of the most powerful and rapid-acting oxidiser, ozone is highly effective in getting rid of all bacteria, mould, yeast spores, organic material and viruses in your pet's skin and fur. By using a combination of hydro-massage, ozone and aromatherapy, our ozone spa will help to ease stress and physical fatigue, relax your pet's joints and muscles, and treat its skin and coat.
We highly recommend this treatment if your pet is experiencing heavy seasonal shedding.
Key features:
Anti-Bacterial
Helps to treat a wide range of skin and hair conditions such as seborrhoea, alopecia, yeast infections, and skin allergies including atopic dermatitis, and parasitic dermatitis
Alleviates Itching
Soothes symptoms of hot spots and eczema
Deep-Cleansing
CUSTOMISED SKIN TREATMENT

Just as every pet is unique, so too are the treatments it requires. This is why we offer customised skin treatments that are tailored just for your pet. Our treatments use a varied range of naturally-derived ingredients such as ginger & elderberry, peppermint, lavender, gingko oil extract and so much more.

 

Key features:

- Treatment personalised to your pet's needs for maximum results

- Natural ingredients used only

 

​

EAR FLUSHING

A medicated ear flushing treatment which clears out blocked debris and wax, and eliminates infections and ear mites.

 

Key features:

- Helps to clear blocked ear canals for better medication absorption

- Soothes red and swollen ears

PARASITE TREATMENT

Swiftly kills and repels ticks, fleas, lice, mites along with larvae and eggs which can be hard to see with the naked eye. The treatment is safe and gentle on Dogs, Cats and Small Animals, and additionally formulated with soothing aloe vera extract and lanolin to soothe the skin where bites and irritation have been caused by parasites.

​

​

Key feature:

- Removes parasites in your pet's coat and fur

- Soothing and non-drying formula

MEDI SPA

Medi Spa treats broad spectrum skin issues such as yeast infection, ringworm, dandruff, rashes and bacterial infections. It is fast acting, safe and effective for varying pets and ages. The special formula helps to stop scratching, itching, biting, or rubbing red irritated skin and provides a healthy environment for healing while deep cleansing even the dirtiest coats without stinging wounds or stripping essential oils from the coat and skin. 

​

Key feature:

- Doesn't sting open wounds

- Relieves itchy skin

- Effective against yeast and bacteria

AYURVEDIC SPA

Our Ayurvedic Treatment is a 100% organic herbal care treatment that coats every strand of your pet's fur for a smooth, glossy and tangle-free finish. It treats a myriad of skin issues such as bacteria, odour, excess sebum and dandruff while replenishing skin moisture and pH levels, and does not leave the coat and skin parched unlike many of the medicated washes. This treatment is be just the thing your pet needs for nourished, and healthy skin with a glossy and smooth coat!

​

Key features:

- Made from natural products

- Suitable for long-term treatment

- Smoothens pet's fur to prevent tangles

- Removes loose fur in your pet's coat

- Neutralises odour and rebalances oily skin

- Best for pets whose skin are prone to yeast, sensitivity and dryness

DEGREASING TREATMENT

Our most effective deep cleansing treatment for grimy pets with oily coat or those who are long overdue for their regular bath. Specially formulated to remove stubborn dirt and excess oil, this treatment thoroughly cleanses your pet's coat for healthier skin and coat! The Degreasing Treatment gently but effectively removes product build up, sebum, and stubborn grease, and is perfect for skin and coat conditions like greasy ears and stud tails. Pet stays clean and fresh longer!

 

Key features:

- Deep-cleansing

- Helps to balance the oil in your pet's skin
Dogs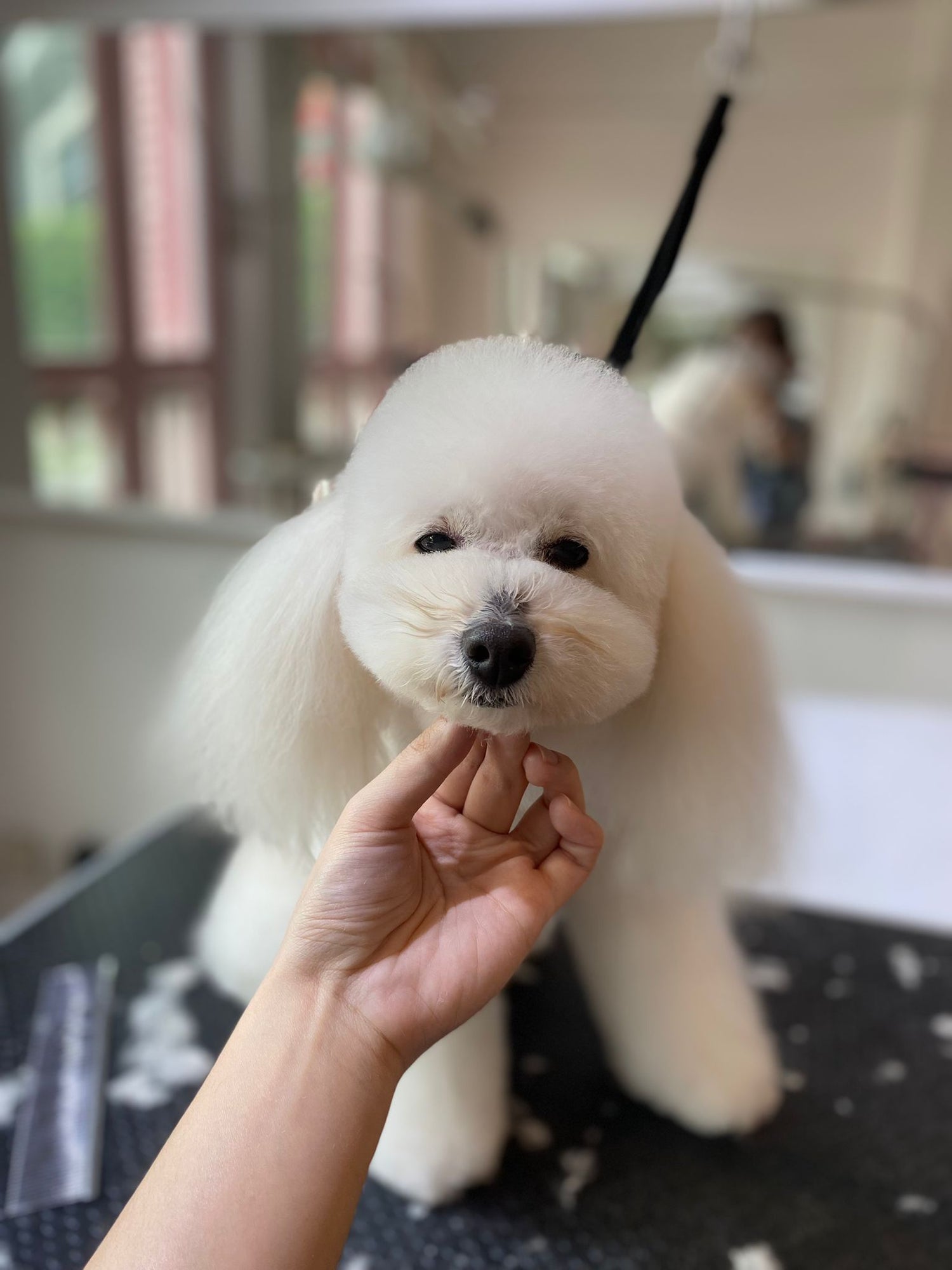 Small Dog 0-5kg

Nano Bubble Spa | Collagen Treatment | Customised Skin Treatment | Degreasing Treatment | Medicated Spa $60

Parasite Treatment $90

Ear Treatment $15/ear
Medium Dog 6-15kg

Nano Bubble Spa | Collagen Treatment | Customised Skin Treatment | Degreasing Treatment | Medicated Spa $80

Parasite Treatment $110

Ear Treatment $15/ear
Large Dog 15-25kg

Nano Bubble Spa | Collagen Treatment | Customised Skin Treatment | Degreasing Treatment | Medicated Spa $100

Parasite Treatment $130

Ear Treatment $15/ear
XLarge Dog 25kg and up

Nano Bubble Spa | Collagen Treatment | Customised Skin Treatment | Degreasing Treatment | Medicated Spa $120

Parasite Treatment $150

Ear Treatment $15/ear
Cats | Rabbits | Guinea Pigs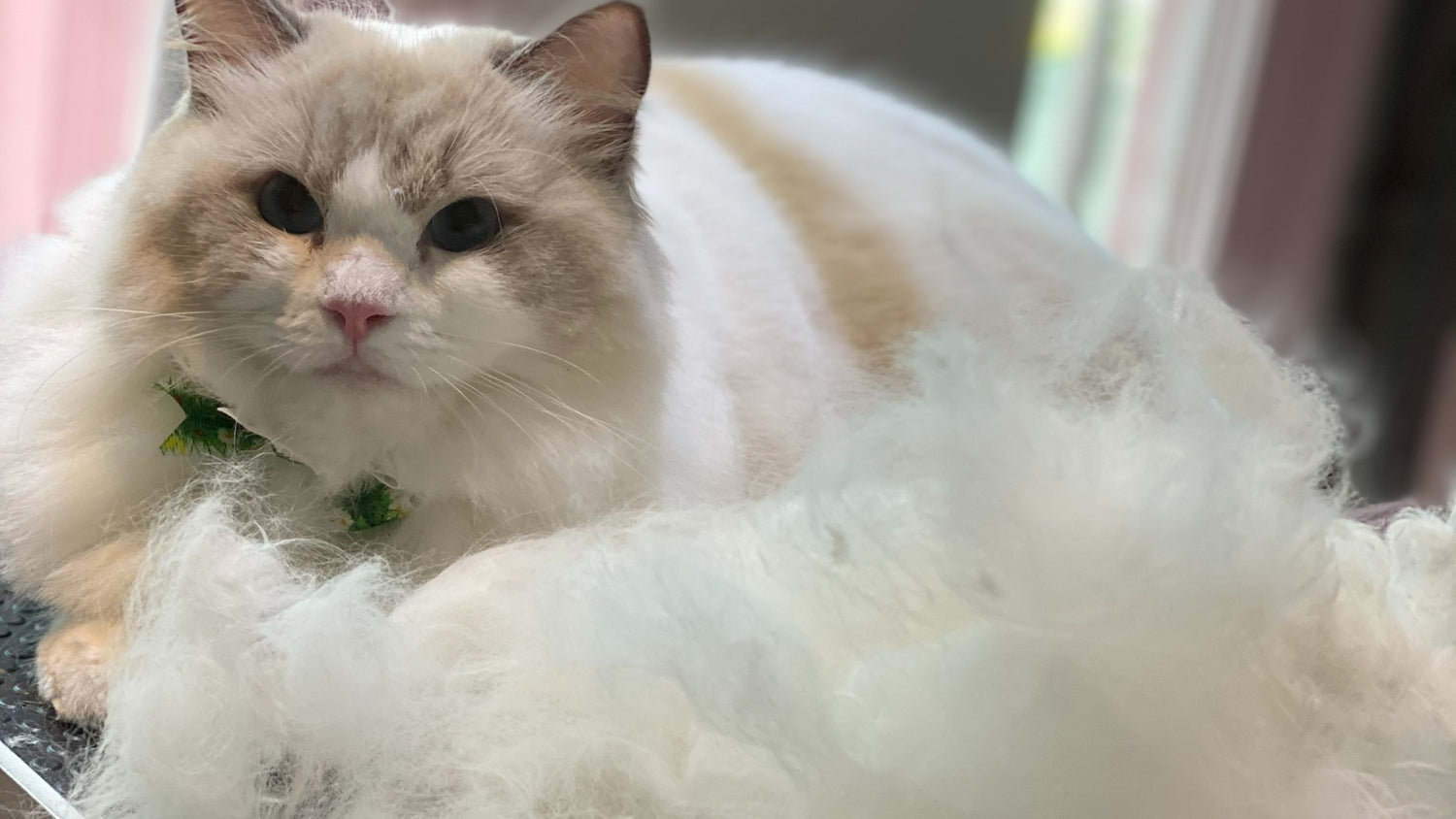 Cat

Nano Bubble Spa | Collagen Treatment | Customised Skin Treatment | Degreasing Treatment | Medicated Spa $60

Parasite Treatment $90

Ear Treatment $15/ear
Rabbit

Nano Bubble Spa | Collagen Treatment | Customised Skin Treatment | Degreasing Treatment | Medicated Spa $50

Parasite Treatment $90

Ear Treatment $15/ear
Guinea Pig

Nano Bubble Spa | Collagen Treatment | Customised Skin Treatment | Degreasing Treatment | Medicated Spa $40

Parasite Treatment $90

Ear Treatment $15/ear